Artbooks work as a team. With over 20 years of experience, we strive to ease your tax-season temperature.
Team Members
Amanda Mills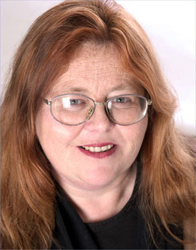 For more than 25 years, Amanda Mills has been working with arts organizations across Canada and with artists of all kinds to assist them in achieving financial sanity. She has taught business management at the University of Victoria and has prepared thousands of tax returns for writers, visual artists, choreographers, actors, filmmakers, broadcasters, and creative entrepreneurs. Ten years ago, bringing together her work on trauma, with twenty years of business management, Mills founded Loose Change Financial Therapy – the place where money and feelings meet. Mills has presented Loose Change workshops for social workers, teachers, psychotherapists, artists, anti-poverty activists, sex trade workers, women's groups, and the general public. She has been a guest on major Canadian radio and television broadcasts and profiled in many major Canadian newspapers and periodicals. Mills is also a crisis counselor and co-wrote a bestselling book on recovering from trauma. A tax professional and business manager, she is certified as a financial counselor under the Bankruptcy and Insolvency Act. Mills is also currently completing a certificate in mediation.
Audrey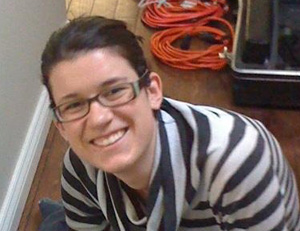 Audrey comes from the film and television world, with over five years experience in television production and distribution. She works as a bookkeeper and production coordinator for documentaries in Toronto. Projects she has worked on have aired on CBC, Bravo! and TVO. She is an ardent supporter of the arts and enjoys using her financial and analytical mind within Toronto's thriving arts community. She is thoughtful, resourceful and efficient.
Victor Bateman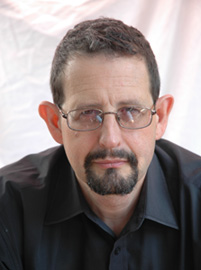 Victor is a bassist, vocalist and composer who recently added tax preparation to his list of skills. A 30-year member of Toronto's music community, he is familiar with the lifestyle of a full-time arts professional and understands how it relates to taxes.
Deb Dilworth
Deb hails from Alberta where she worked in the music industry for over 15 years with Juno award winning and gold record selling singer-songwriter, Corb Lund. After relocating to Toronto via Montreal, she has since tour managed for the lovely Serena Ryder and continues to assist artists with grant applications and marketing strategies. Deb spends most of her free time travelling, checking out live shows and renovating her Kensington home. She might also spend too much time thinking about her beloved Edmonton Oilers.
Deb holds a Bachelor of Commerce Degree from the University of Alberta and is a graduate of SAIT's e-Business Program specializing in Web-based Application Languages. In addition to being a tax preparer at Artbooks, Deb also currently works for Intuit Canada, the creators of TurboTax, Canada's leading income tax software.
Tova
Tova is a tax preparer/actor/certified animals-in-disaster rescuer. She's been working at Artbooks for 4 years doing the taxes of many fabulous artists. When she's not at Artbooks she can be seen at one of her many other jobs around the city, or auditioning for yet another commercial.